Recently, I was invited to a bar mitzvah celebration of the son of a dear friend. We spend a lot of time together every day at work but I never met his family and he does not talk about them much. So, buying a gift for his son was really a short in the dark. I decided that I wanted to buy something Jewish that would be practical, appropriate and contemporary. Browsing Judaica websites gave me lots of ideas and tons of info. I finally knocked my list down to ten items and I share them with you. (Any guesses for what I finally chose??)
10. Yair Emanuel DIY Cylinders Chanukah Menorah
It doesn't have to be Hanukkah to present a bar mitzvah boy with a Menorah. It is a gift that is indeed practical and appropriate and I looked for one that is contemporary. There is a huge selection online at a wide range of prices. I give priority to Yair Emanuel – good quality and reasonably priced. I loved his fun quirky DIY Menorah. Made from top quality aluminum, it is a menorah that you dismantle and put together with an option to re-arrange it differently every night. The colorful candle holders look like gorgeous lollipops making this a no-fail bar mitzvah gift that any boy will love.
9. Adi Sidler Contemporary Anodized Aluminum Charity Tzedakah Box
Jews are great charity givers. So, a charity box is a practical and appropriate bar mitzvah gift especially if you follow Chabad-Lubavitch where children are taught to give charity from a young age. Meet Adi Sidler, a contemporary Israeli artist whose clean minimalist designs bring a new exciting perspective to Judaica. His innovative brushed aluminum charity box designs make this a fun activity. Coins are dropped in through the cut out letters of the Hebrew word "Tzedakah", falling into a small drawer that slides out easily. There is a stunning choice of modern contemporary colors too.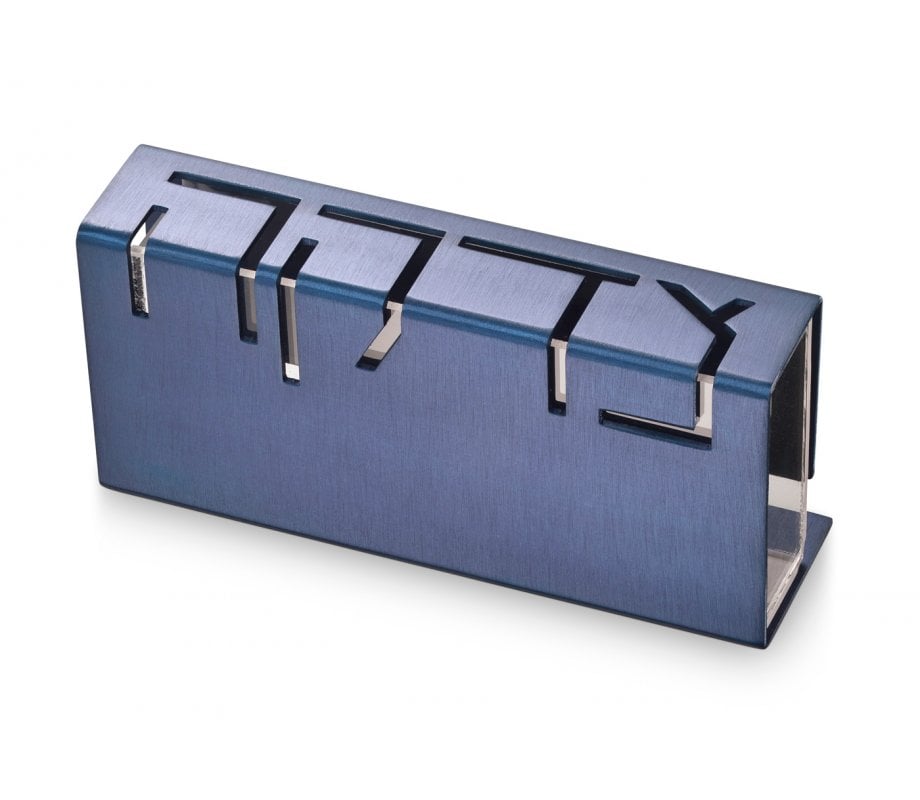 8. Jerusalem Design Kiddush Cup – Silver Plate
Many Jewish homes have a variety of Kiddush cups. So, I knew that this was a safe choice for a gift. I wanted a Kiddush cup that was impressive – something a boy will be proud to display to family and friends – a centerpiece for the Judaica collection he would be acquiring. From the huge selection offered online in modern and contemporary styles, I finally chose this richly decorated silver plated cup with a stem and matching plate featuring an intricate Jerusalem images. Blessing words etched on the cup add interest. It comes as a set with a matching saucer which is an important plus feature.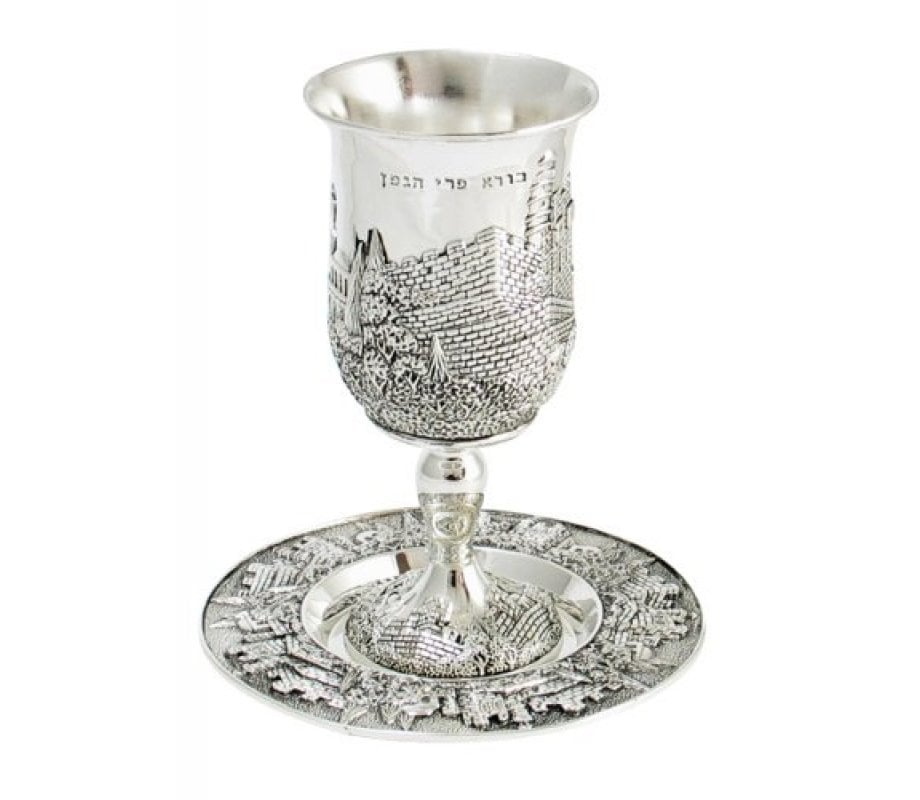 7. Gold Color Torah Pointer By Agayof
When the Bar Mitzvah boy uses his own Pointer for the Torah Reading, it makes the ceremony so much more meaningful. I wanted to present him with a Pointer (also called Yad) he would really enjoy – something in a striking design and color. Agayof of Jerusalem was a clear choice. The name speaks for itself – prestige, exclusivity and supreme quality and design. This gold Pointer (available in a choice of colors) has a stunning modern style – square, smooth matte finish and decorative metal bands with a distinctive chain for hanging when not in use. Another asset – it is made entirely in Israel.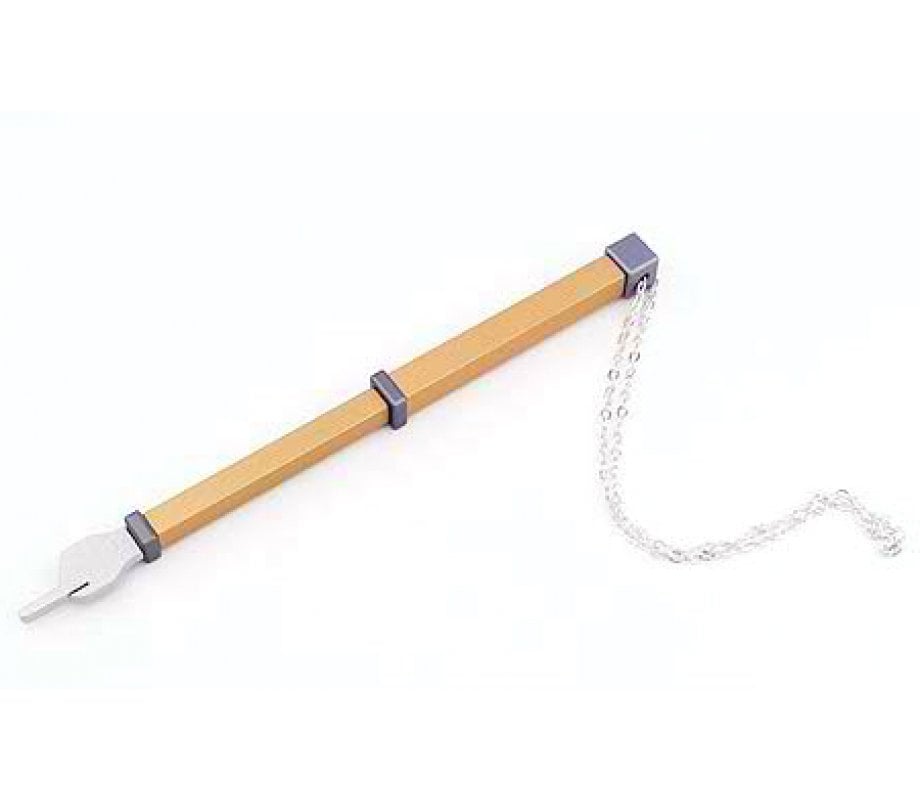 6. Nostalgia Crown Design Yemenite Shofar
A shofar is a no-fail bar mitzvah gift that thrills every boy. (The sounds may not thrill his parents!). There is a ram's horn for serious blowing, a decorative shofar more for display or – and this was my choice – a curved Yemenite kudu horn that impressively combines sound and beauty. From what seemed to be an endless choice of sizes, shades and finishes, I finally selected the largest size of the impressive crown cut design. For good measure, I recommend that with the Shofar, you present a wood stand so that this magnificent Judaica item can be impressively displayed when it is not in use.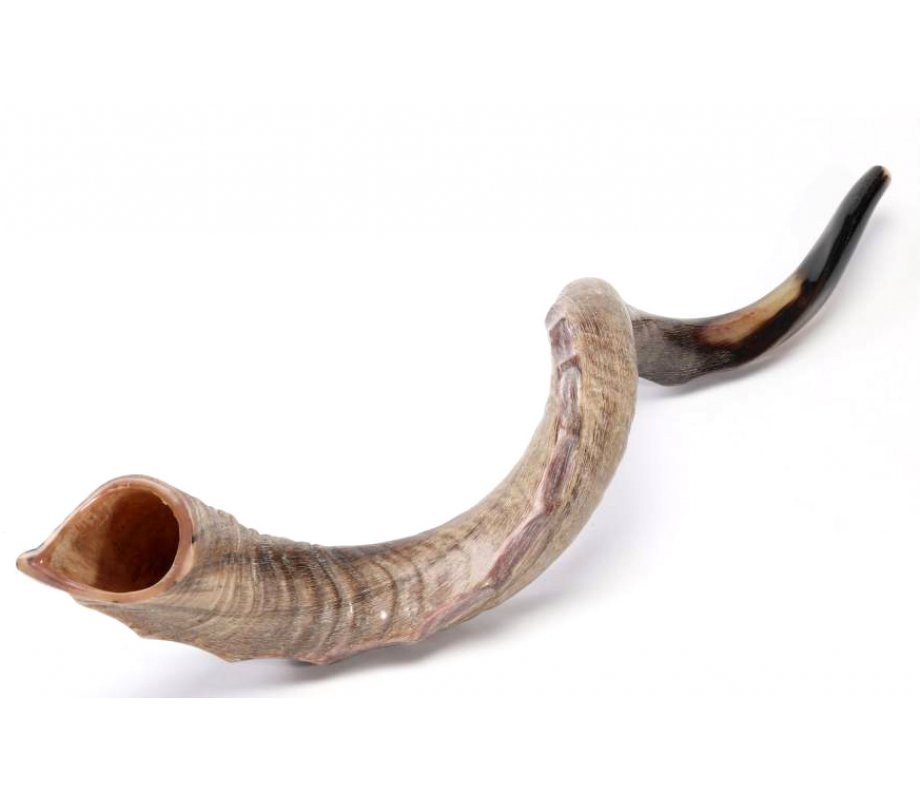 5. Ronit Gur Dark Blue Tallit Prayer Shawl with Stripes
A tallit, worn by the bar mitzvah for his Torah reading, makes a great bar mitzvah gift. Browsing online, I discovered Ronit Gur and was thrilled with the variety and quality of her products – all made entirely in Israel in her studio in the Western Galilee. From the huge choice of fabrics, colors, styles and sizes, I chose this dark blue polyester tallit set – a shawl size, adorned with satin stripes and the tallit blessing embroidered around the neckpiece. It comes with a gorgeous matching bag and kipah. Why not personalize your gift by embroidering the boy's name on the tallit or the bag.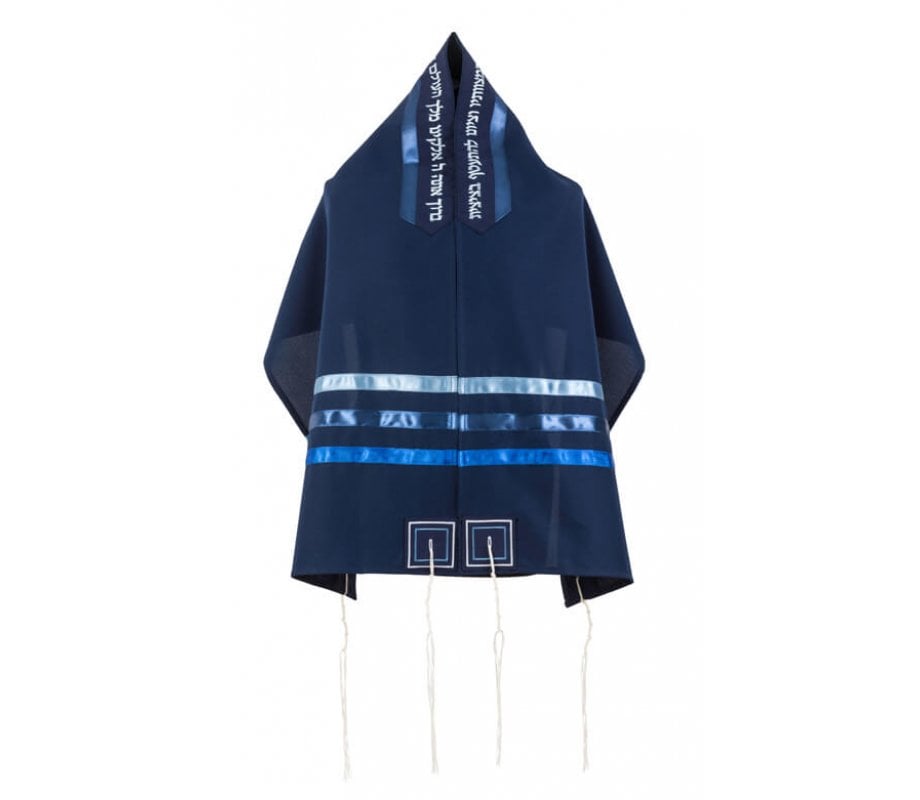 4. Rosh Hashanah Machzor Koren Edition Rabbi J Sacks
A Jewish home needs to have on its shelves at least a prayer book and a Bible. There is a huge selection online – from the low cost paperback to luxurious leather bound volumes. I recommend the Koren Machzorim (Prayer Books) for Rosh Hashanah and Yom Kippur. Each volume has a beautifully translated text accompanied by an insightful commentary making every prayer relevant and meaningful – all eloquently written by Rabbi Jonathon Sacks, the renowned former Chief Rabbi of Great Britain. They come as an elegant set with a beautiful graphic layout and a crème colored hard cover. A great bar mitzvah gift.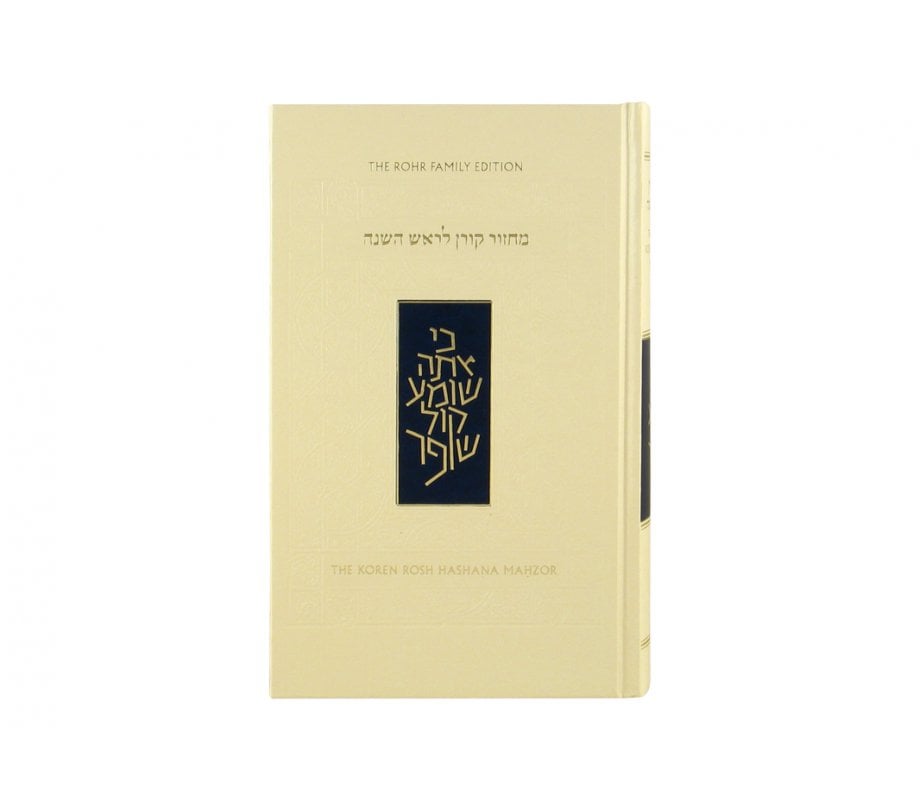 3. Star of David Men's Wrap Rope Bracelet by Gali's
Jewelry for men is becoming increasingly popular. So, if your bar mitzvah boy is a trendy young man, he will be thrilled to receive a necklace, bracelet or anklet from the hot name in men's fashion jewelry – Gal Cohen from Herzliah, marketing under the name of Galis Jewelry. See her stunning collection – she knows what men want to wear. Her modern wrap-around bracelets are casual but dressy, looking great any time, any place. They come in various sizes and colors and a choice of silver plated elements. This one has a Star of David, giving it a Jewish look, perfect for a bar mitzvah gift.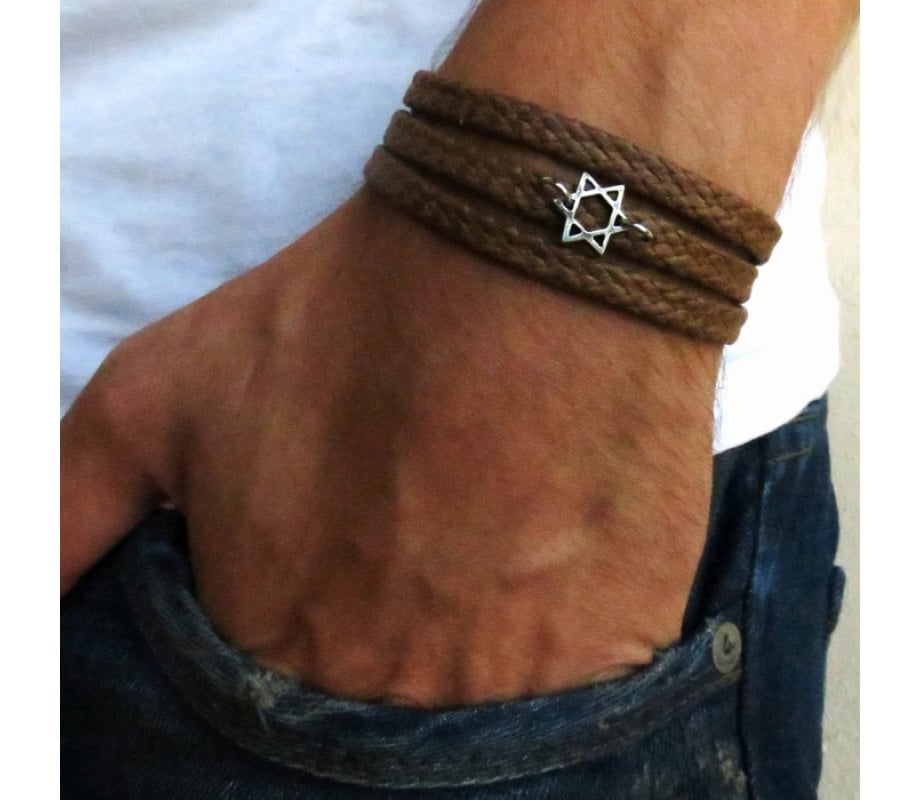 2. Birds and Pomegranate design Hand Embroidered Hat
If your bar mitzvah boy is fun loving and on-the-go, present him with a Bucharian kippah hat. Yair Emanuel has a great collection of the traditional pillbox Bucharian style in a choice of rich flattering colors that are a feast for the eyes. There are exquisitely embroidered floral or geometric designs, elegant birds and flowers and Yair Emanuel's hallmark Jerusalem images. Somehow, his hats fit every head and always looks right, appropriate for any occasion. I selected this one because of the lavish burgundy colors and the eloquent pastoral theme. It will have everyone looking and admiring.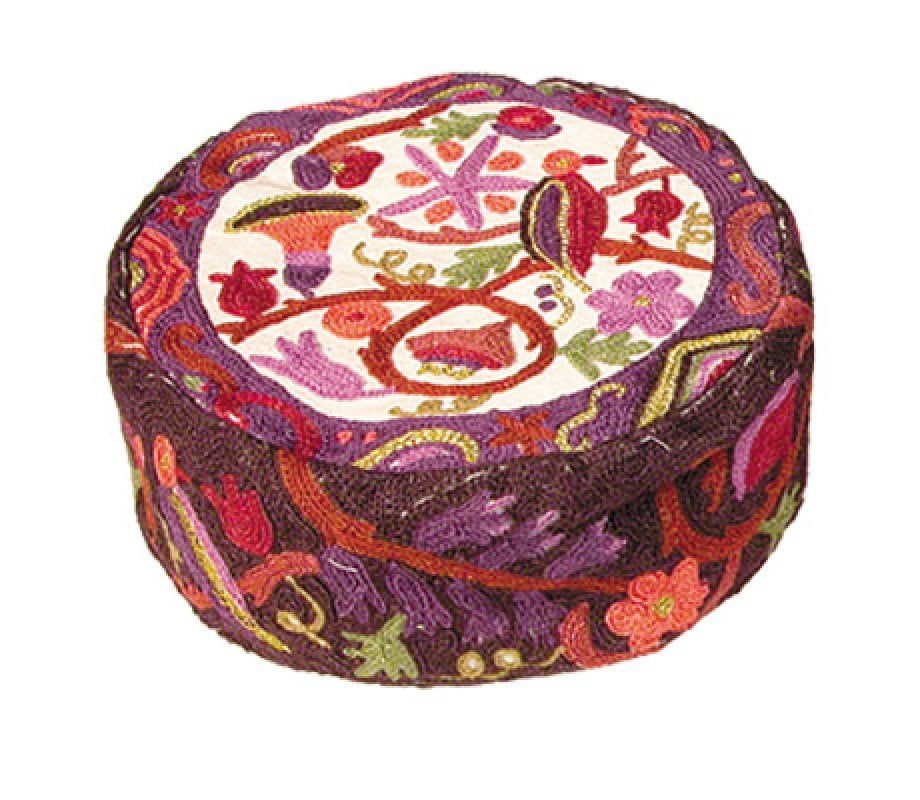 Tefillin Dakkot Ashkenazi Tradition Arizal – Ktav Ari
An integral feature of the bar mitzvah milestone is that the young boy becomes a Jewish man and starts to wear Tefillin. You will note a huge range in prices. This reflects variations in quality. Basically, you get what you pay for. The price depends on how much you want to spend for enhanced leather, straps, boxes and of course the scrolls inside. There are no bargains here. Be aware of frauds and make sure you buy from someone reliable who will give you a recognized kashrut certificate. I recommend this pair of Tefillin – good quality, comes with a certificate and will give years of daily use.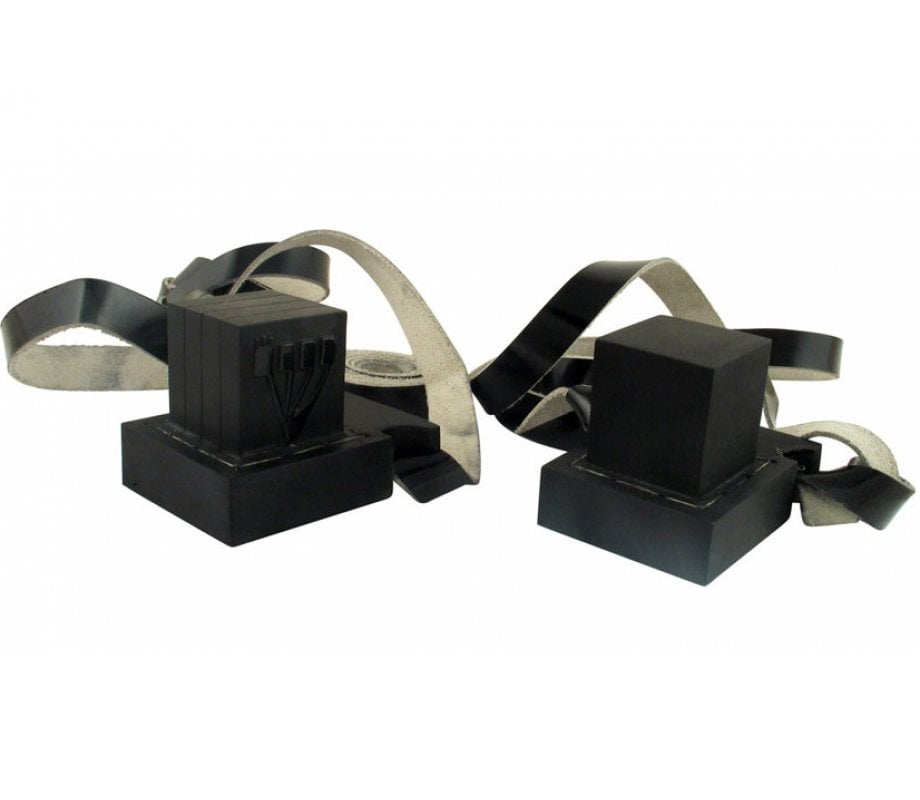 I hope you enjoyed my bar mitzvah shopping list and it will inspire you to search further for the gift of your choice. Remember that at the end of the day, your gift expresses your participation in the bar mitzvah celebration. It is a gesture of friendship that generates feelings of closeness. So, make sure that you enjoy what you have chosen and that it brings you satisfaction to give as well as for the bar mitzvah boy to receive.
Comments
comments