So, you have been invited to a Jewish wedding and you want to bring with a gift that is meaningful and relevant.  Searching through a website can be overwhelming and time- consuming.  So, to make the job easier, we have chosen ten outstanding items, giving priority to those that will be attractive for display too.  Yes, they are all related to Jewish identity and tradition.  This is because our experience is that every Jewish couple want to have in their home some classic Judaica items.
Feel encouraged to browse through our website. Yes, you want a gift to bring joy to the young couple but don't forget – it is important for you too to feel happy with your choice.
We would love to hear your comments. Let us know if you have alternative suggestions and we will try to add them to future lists.
10. Sterling Silver Shabbat Candlesticks – Filigree Design
Shabbat candlesticks traditionally promote peace and harmony in the Jewish home. So, they are a welcome gift and will be prominently displayed with pride. You will find on our website a variety of sizes, materials and designs. We have chosen to go for these old-style sterling silver raised candlesticks, the kind used by our grandmothers through the ages. We love the decorative filigree design, radiating the beauty and dignity of Jewish heritage.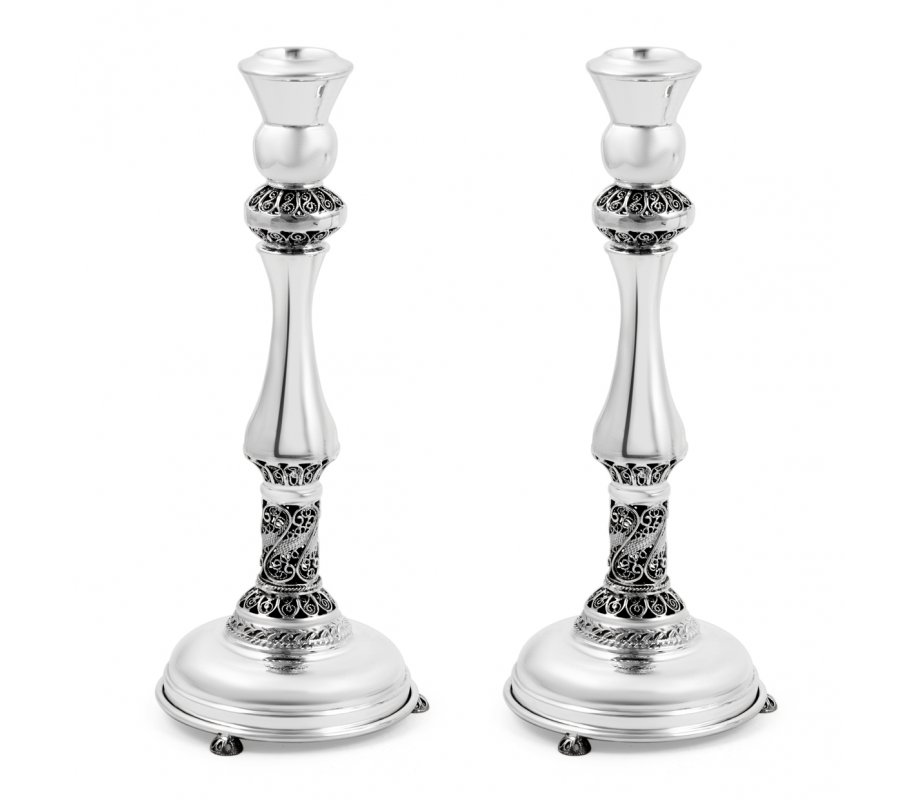 9. Gold Lid Scroll Mezuzah case by Laura Cowan
A popular wedding gift to bring blessing to a new home is a Mezuzah case, enclosing the holy handwritten scroll. Our favorite is this one from Laura Cowan – a talented British designer living in Tel Aviv. The stunning gold colored top and base contrasts with a transparent glass cover under which is an exquisitely printed Mezuzah text in the scribe's font. (No substitute of course for a Kosher Mezuzah scroll that must still be inserted inside).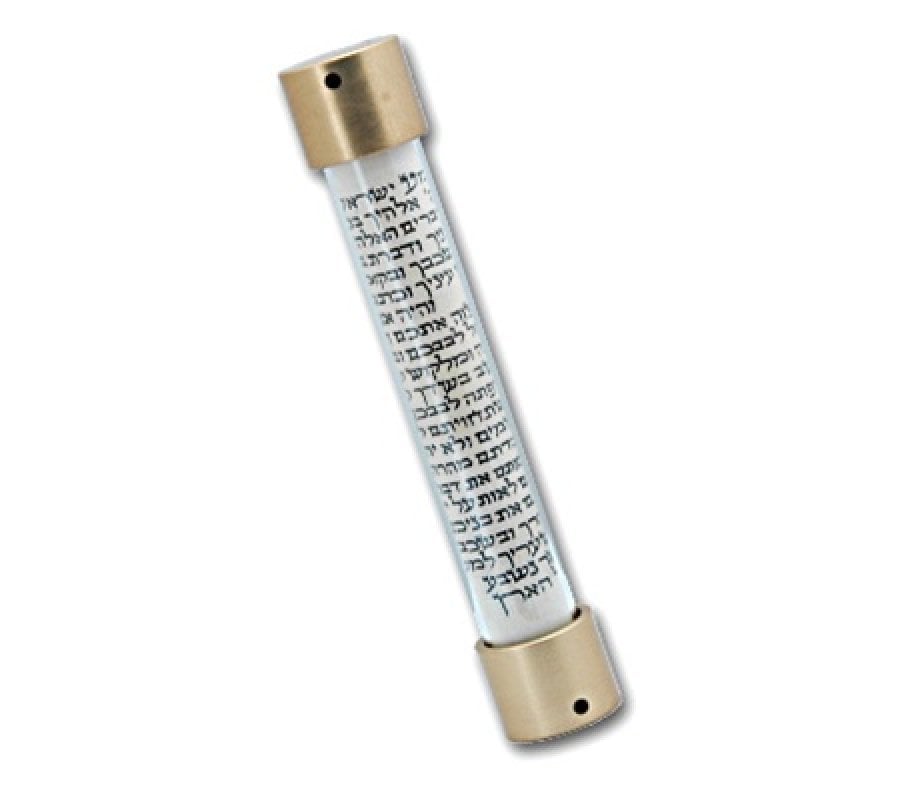 8. Dvora Black Home Blessing Hand-Finished Framed Print Hebrew English
What could be a more meaningful wedding gift than a Home Blessing or Prayer plaque crafted by Dvora Black in the Holy Land. She decorates them with dried colorful flowers she has personally picked in the Judean Hills where she lives and works. This exquisite Home Blessing plaque, encircled with a delicate floral wreath emerging from a quaint home image, comes framed with a choice of three text versions: Hebrew, English or Hebrew and English.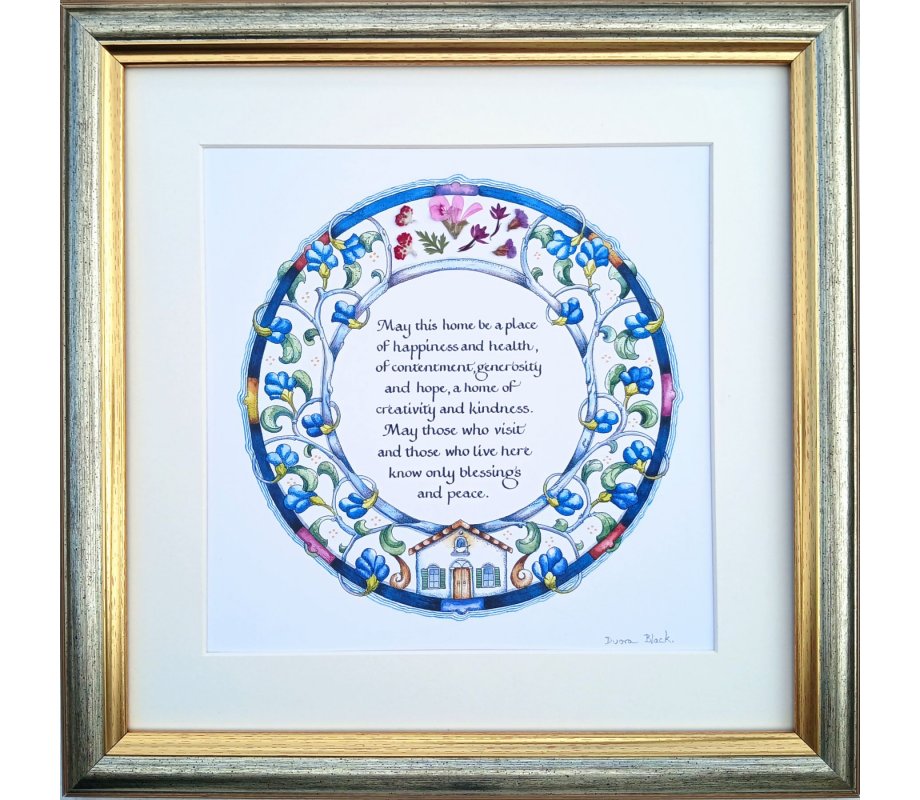 7. David Gerstein Free Standing Double Sided Bicycle Sculpture – Spring Ride
If your young couple enjoy romantic cycling together, David Gerstein's lively Spring Ride sculpture is a must gift for their new home. A leading Israeli artist, Gerstein's art works are recognized collector's items. We offer a huge selection on our site – each one an exciting panorama of color and drama. Here, he presents us with a romantic sculpture that can be viewed on both sides. It speaks of joy, love and the excitement of wheels in motion.
6. Dorit Judaica Stainless Steel and Tempered Glass Challah Board – Pomegranates
Present this amazing Challah Board as a wedding gift and the young couple will remember you with appreciation every Shabbat. Strikingly beautiful with its laser cut pomegranates and elegantly decorated with gleaming Swarovski stones, it is also practical. You can slice your challah with a sharp knife on the tempered glass top – it won't leave a scratch. Wipe clean and it will make a delightful table decoration to be enjoyed throughout the meal.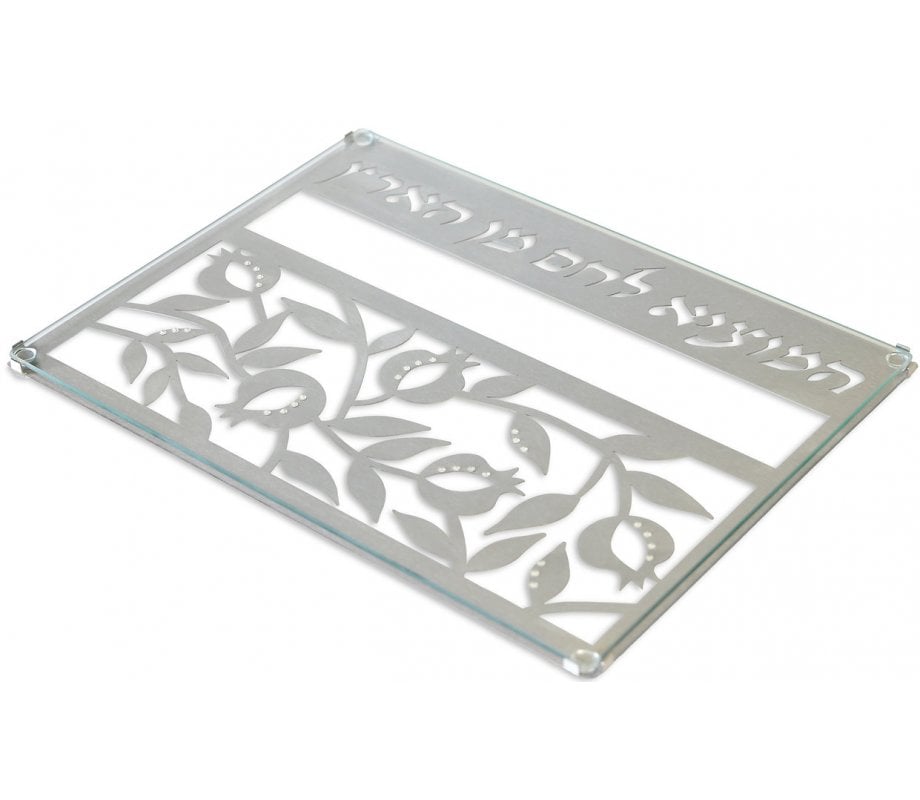 5. Shraga Landesman Pomegranate and Dove 4-Piece Havdalah Set – Brass Wood Steel
If you are looking for an exclusive gift, consider this prestigious 4-piece Havdalah Set designed by one of Israel's top artists, Shraga Landesman, using brass, wood and steel. It features a charming pomegranate shaped candleholder, a cooing love dove for spices and a gold colored wine cup – all standing on a raised platter and suitably engraved in Hebrew letters. Made with impeccable quality, this will add beauty and depth to the Havdalah ceremony.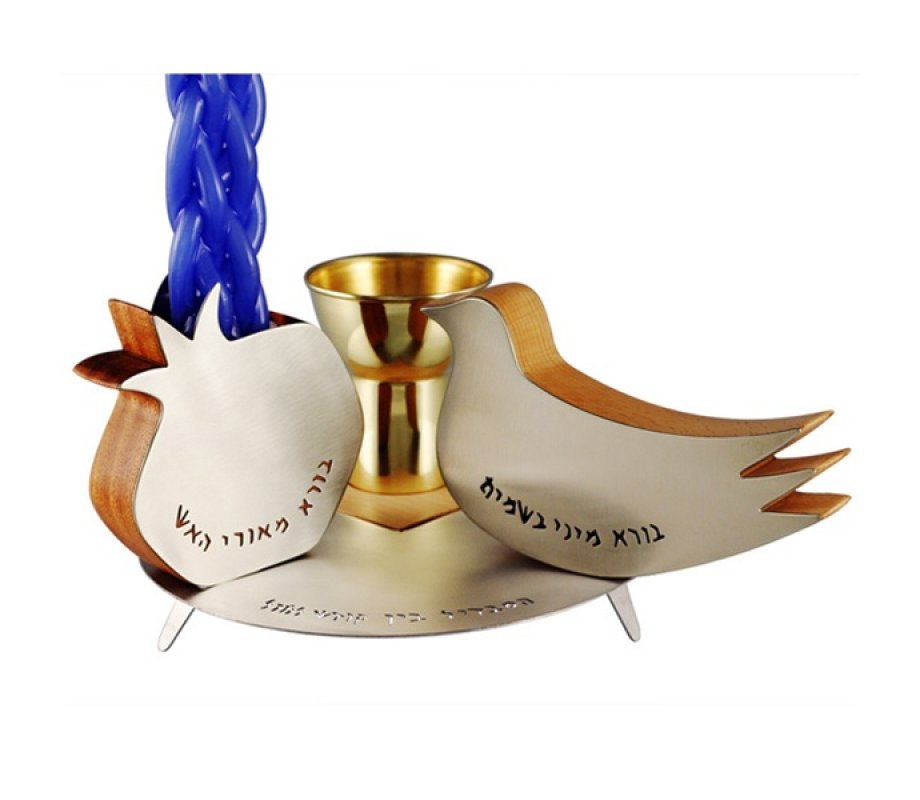 4. Tzuki Art Hand Painted Hanukkah Menorah Youngsters in Pomegranate Garden
A Chanukah Menorah, symbol of light, is a magnificent wedding gift – especially the handwork of Tzuki Art, a leading Israeli Judaica artist. His works vibrate with humor, color and a love of life. This Menorah depicts a young boy and girl in a blossoming pomegranate garden. Cut from stainless steel in one piece, it has been meticulously hand painted – a labor of love. This is a double gift since during the year, it becomes an impressive sculpture.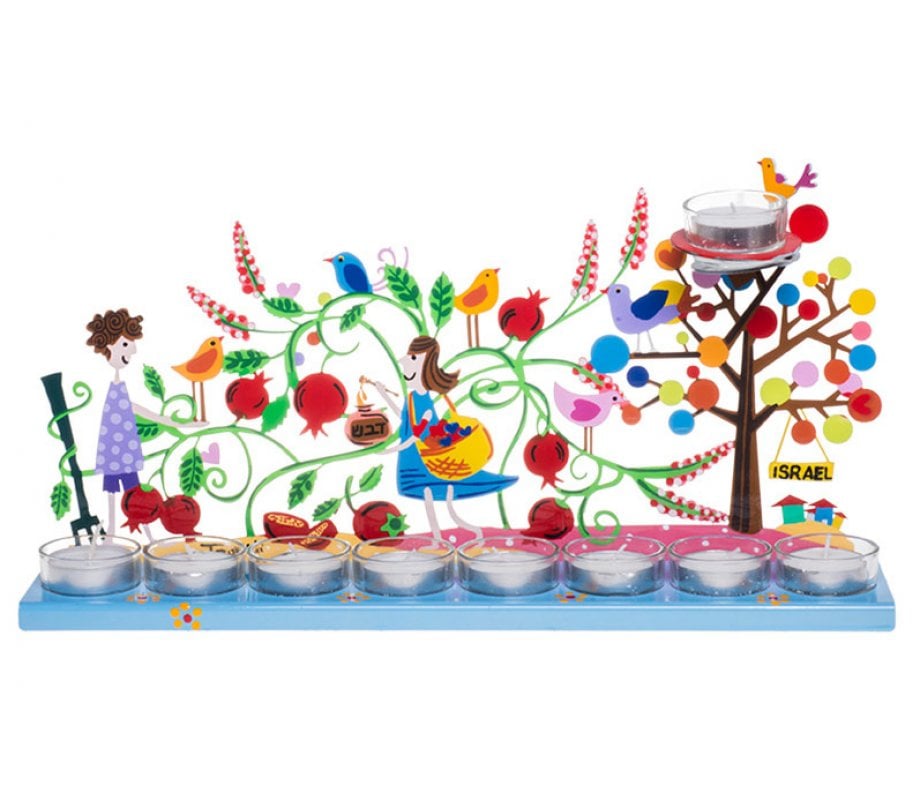 3. Large Ram's Horn Kosher Shofar Polished Made in Israel
If your young couple want to feel connected to their Jewish heritage, a Shofar is a decorative and meaningful gift. This large ram's horn shofar produces a rich splendid sound. It is one of hundreds available on our website – curving Yemenite horns, natural and polished ram's horns, decorated or hand-painted horns. The choice is a matter of taste and pocket. We also offer many shofar accessories including pouches, stands and of course an anti-odor spray.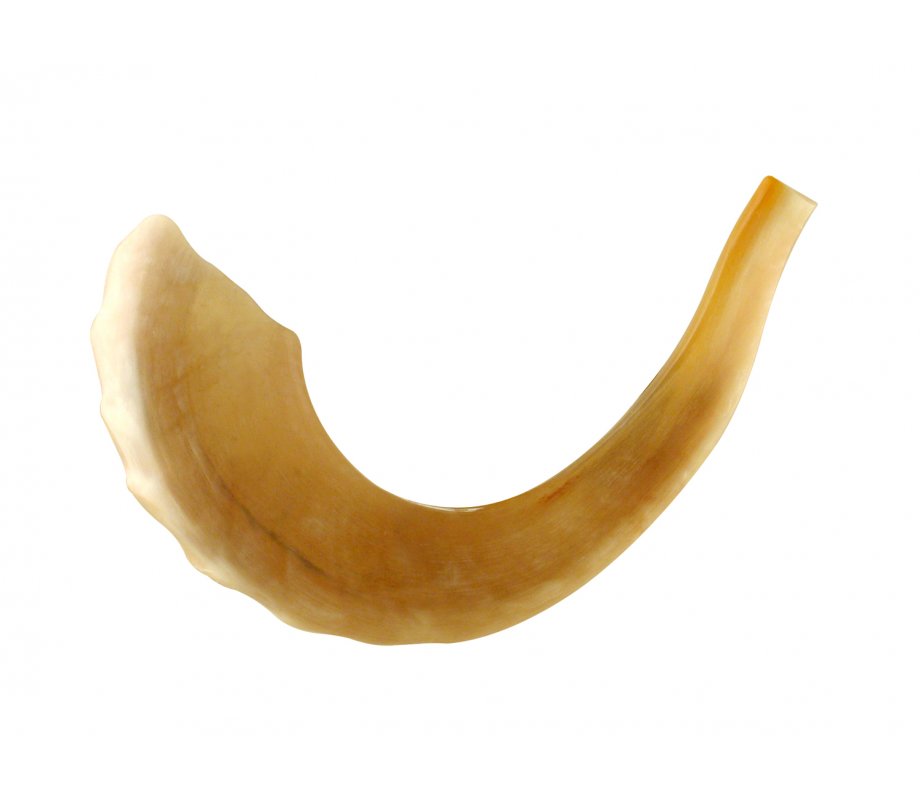 2. Sterling Silver Kiddush Cup and Matching Coaster – Jerusalem Design
Silver is once again in style for Judaica wedding gifts. So, if you are looking for something with heirloom quality, consider this traditional sterling silver Kiddush cup set. It elegantly combines old-time charm with a contemporary touch. The unadorned gleaming surface contrasts with the delicately engraved Jerusalem design at the base, matching the edge of the accompanying wide coaster. It is a gift that carries a message of gracious exclusivity.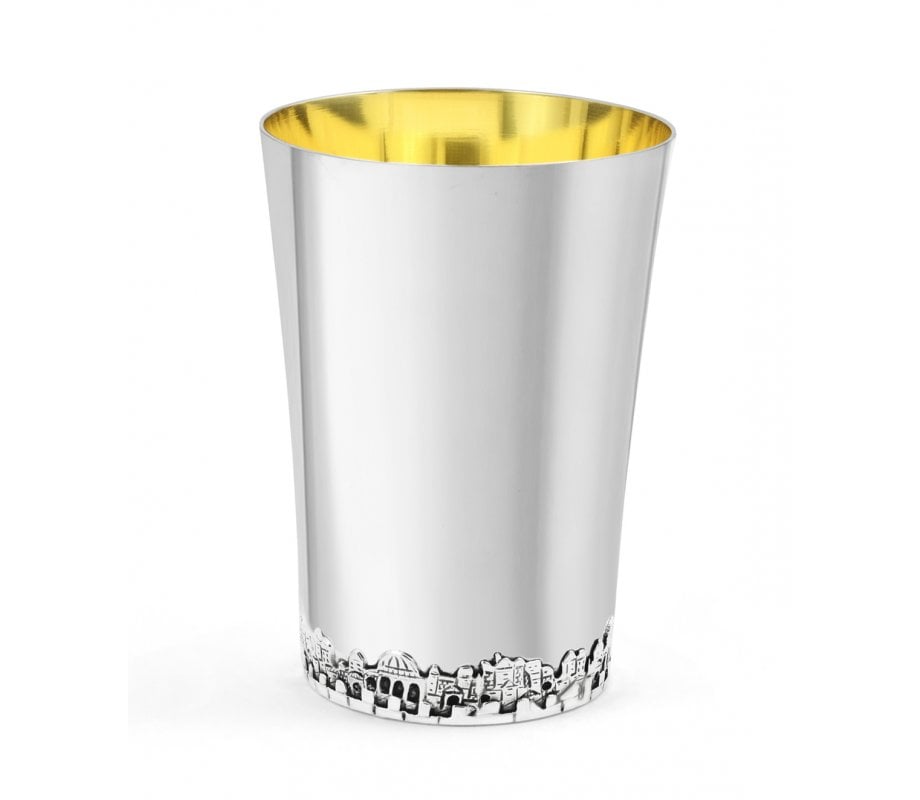 1. Yair Emanuel Hand Embroidered Challah Cover – Seven Species
A challah cover is a popular wedding gift item that is always welcome. It brings color and positive energy to the Shabbat table, especially if it comes from the ever-popular Yair Emanuel collection. We offer on our website over a hundred of his Challah Covers – each one an individual creation. Here is one of them, richly hand-embroidered, depicting the Seven Species in a distinctive design with an exquisite harmony of tasteful colors combinations.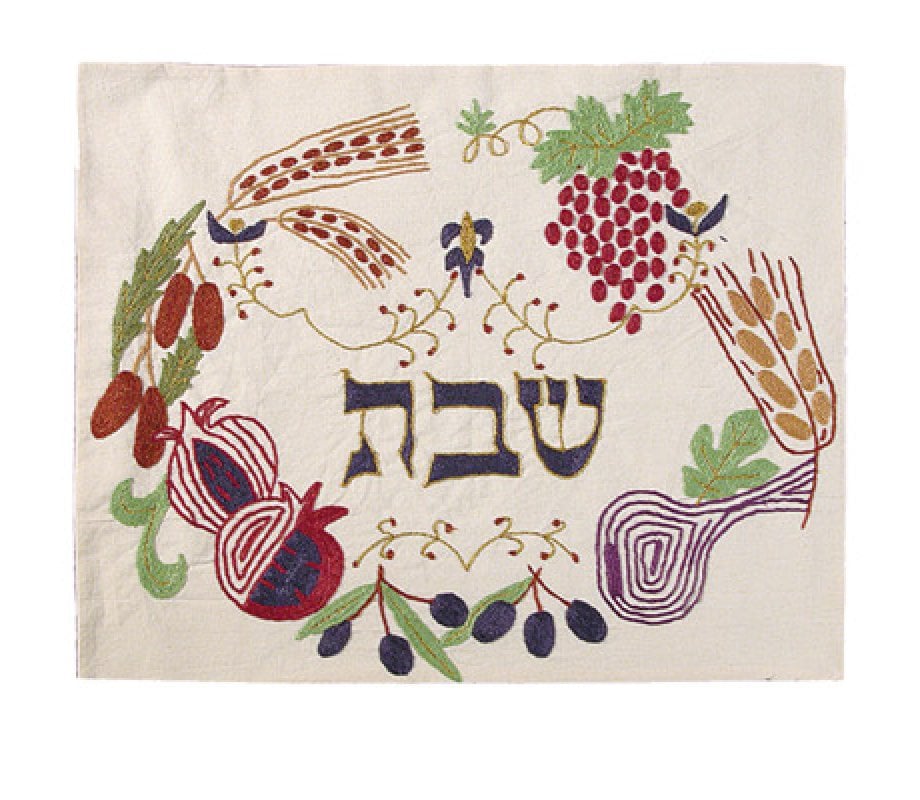 Comments
comments